Crocheting a blanket is one of the most rewarding projects you can take on. It provides an opportunity to create something for someone who needs it, and it also offers a chance to indulge in your own creative side.
Crocheting blankets is a time-consuming process. It can take anywhere from 8 hours to 100 hours depending on the size of the blanket you're crocheting. The more complicated your pattern, the longer it will take to crochet. To make things easier, use this guide as a reference for how long it will take to crochet different types of blankets!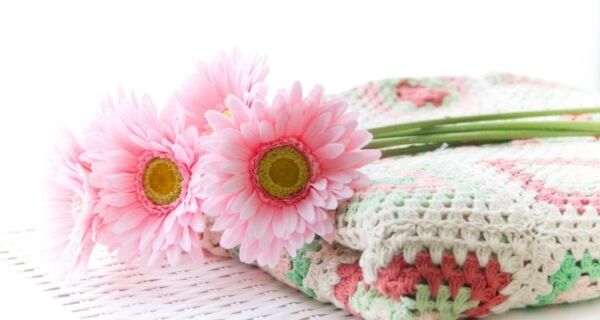 What is crochet and how does it work?
Crochet is the art of creating fabric by looping yarn with a hook. You can create all sorts of beautiful things, from afghans to cute stuffed animals!
In crochet, you use loops (also called stitches) that are typically made out of wool or other stringy material like cotton and acrylic. These stitches work together in rows, so they form one long strand as if it were knitted but without needles because instead, we have this handy little tool known as a "crochet needle."
Different types of yarn to use crochet blanket
Wool
Acrylic 
Polyester
Cotton 
Linen 
Bamboo
Estimated time to finish the crochet blanket using different type of yarn
There are a number of factors that can influence how long it takes to crochet an afghan. However, on average you should expect the project to take between 50 and 100 hours depending upon skill level; more experienced crocheters will be able to finish in less time than beginners.
Crochet blankets are made of yarn, which is a string that can be twisted and looped to create stitches. Crocheters will use different types of yarn for the type they want their blanket to have. If you need your crochet project done quickly, go with thicker or heavier weight cotton-type yarns in worsted weight (approximately 17 wraps per inch).
This option would produce an average size baby throw sized at approximately 34″ x 44″. A lighter gauge might take more time but it's a good idea if you plan on washing your crocheted item frequently as the threads won't come undone when tugged upon heavily like those found on acrylic/polyester blends do; this style may also work great for projects needing softness.
Tips for starting out with crochet, including the right yarn, hook size, and basic stitches
When you're just starting out in crochet, it can be a little overwhelming with all the materials and stitches to choose from. To help clarify some things for beginners I'll list my favorite supplies that are needed before we get started on our first project together! Here's what you should always have close by: 
Yarn (a large skein is better than small balls or hanks. Any color will work!)
Crochet hook (We recommend using one size smaller than recommended if this will be your very first time crocheting; otherwise use whatever size they suggest) 
Scissors.
Where can I find tutorials on how to get started with crocheting blankets?
Crocheting blankets can be a daunting task for beginners. Luckily, there are tons of tutorials out there to help you get started, and they vary in difficulty so that if one tutorial is too difficult or not detailed enough then another may suit your needs better!
You can find tutorials with simple instructions on YouTube or Google, just type "crochet blanket tutorial/pattern" into the search bar!
There are plenty of tutorials around on YouTube that will show you all the basics – from working through your first stitches without tension right up until winding off threads at the end. The best part is they promise not only an excellent finished product but also hours of fun too!
Conclusion:
We hope this blog post has given you some insight into how long does it take to crochet a blanket. If we've missed something or there is anything else you would like to know, please don't hesitate to reach out! 
There is no wrong way to do this craft! So grab some yarn and start getting a creative crochet blanket today!