Knit when you're bored. Are you a knitter who sometimes gets bored with your projects? If so, you're not alone. Even the most passionate knitters can get into a rut occasionally.

When this happens, it's important to have some quick and easy patterns on hand to help you break out of your funk. In this blog post, we'll share five of our favorite boredom-busting knitting patterns. So grab your needles and let's get started!
Easy Heart Knitting Pattern (Original by Studio Knit)
If you're like me, you love to knit. But sometimes, even knitting can get a little bit boring. If you find yourself in a knitting rut, here are a few ideas to help spice things up:

1. Try a new stitch. There are so many different stitches out there, and trying a new one can really help break up the monotony of your usual knitting routine.
2. Knit something for someone else.

Whether it's a gift for a friend or family member, or something for charity, knitting for someone else can be very satisfying.
3. Take on a challenging project. If you usually knit simple items like scarves and hats, try tackling something more complicated like a sweater or blanket.

It may take longer to finish, but the sense of accomplishment will be worth it!
4. Learn how to knit with two colors. Adding another color into the mix can make even the simplest projects look more interesting and unique.

5. Finally finish that UFO (unfinished object)! We all have them – those half-finished projects that we just don't seem to get around to finishing. Why not use this time to finally complete it?

Whatever you do to break out of your knitting funk, just remember to enjoy the process and have fun!
Unusual Things to Knit
There are all sorts of things you can knit, from traditional items like sweaters and hats to more unusual objects like rugs and lampshades. If you're looking for something a little different to knit, check out this list of unusual things to knit!
1. Rugs: Knitted rugs are cozy and make great home decor items.

You can find patterns for all sorts of different rug designs, from simple stripes to more complex patterns.
2. Lampshades: Add a personal touch to your lamps with handmade knitted lampshades. You can find patterns online or come up with your own design.

3. Placemats: Knitted placemats are both practical and stylish. They'll protect your table from spills and look great at the same time!
4. Coasters: Keep your furniture protected from water rings with knitted coasters.

These also make great gifts for friends and family members who love to entertain at home.
5. Pet beds: Give your furry friend a cozy place to sleep with a handmade knitted pet bed. You can find patterns specifically designed for dogs, cats, or other animals.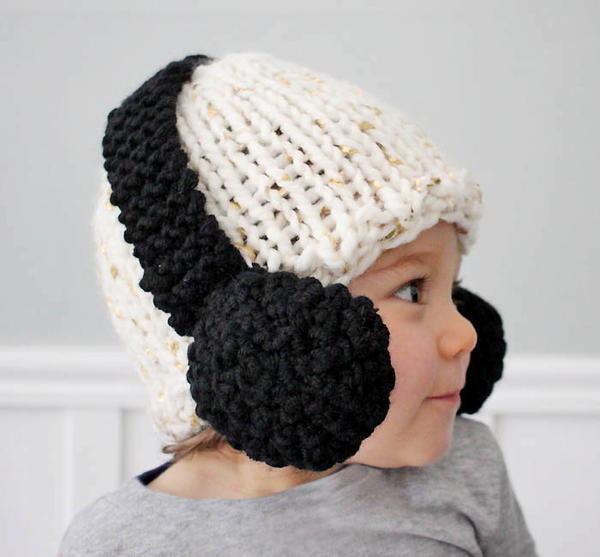 Credit: www.allfreeknitting.com
FAQ
What Can I Knit That Is Useful?
1. Blankets
2. Hats
3. Gloves and Mittens
4. Scarves
5. Socks
6. Sweaters
7. Leg warmers
8. Baby clothes
What Easy Things Can I Knit?
1. Knit a Scarf
2. Knit a Hat
3. Knit a Pair of Socks
4. Knit a Blanket
How Do You Knit Without Getting Bored?
If you're a beginner knitter, it's easy to get discouraged when your projects don't turn out the way you want them to, or if they take longer than expected. It's important to remember that everyone was a beginner at one point, and even the most experienced knitters have had their share of bad days.
Here are some tips on how to stay motivated and avoid getting bored while knitting:
1. Set realistic goals for yourself. If you're just starting out, don't try to tackle complex patterns or projects that will take forever to finish. Start with something simple that you can complete in a short amount of time.
This will help you build confidence and avoid getting frustrated.
2. Find a comfortable place to knit. Make sure you have a well-lit spot where you won't be interrupted so that you can focus on your knitting.
3. Listen to music or audiobooks while you knit. This can help pass the time and make it more enjoyable.
4 . Take breaks when needed. If you start to feel overwhelmed or like your project isn't going well, step away for a few minutes and come back refreshed. It's okay to put your project down for a while, especially if it's causing you stress.
5 . Seek help from more experienced knitters. There are plenty of resources available online and in person if you need assistance with your knitting project.
Don't be afraid to ask for help – we were all beginners once!
What Small Things Can I Knit?
1. Baby items such as booties, hats, and blankets
2. Kitchen items such as dishcloths and pot holders
3. Toys for children or pets
4. Amigurumi (crocheted or knitted stuffed animals)
5. Hats, scarves, and other accessories
Conclusion
If you find yourself getting bored while knitting, it may be time to try something new. There are many different types of projects you can knit, so finding one that interests you should not be difficult. If you are struggling to find inspiration, here are a few ideas to get you started.

One option is to knit something for a cause. There are many charities that could use your help, and knitting for them is a great way to give back. You can also look online for patterns specifically designed for charity projects.

Another idea is to try out a new technique or stitch. Knitting can seem repetitive at times, so learning something new can help keep things interesting. Research different techniques online or in books, and then practice them on some scrap yarn before moving on to your project.

You could also consider making your own pattern. This could be as simple as coming up with a design for a scarf or hat, or as complicated as creating an entire garment. If you need some guidance, there are plenty of resources available online and in libraries to help you get started.

Finally, if all else fails, simply ask someone else to knit with you. Spending time with other people who enjoy the same hobby can be both enjoyable and motivating. Not only will you have someone to talk to about your projects, but they may also have some great ideas for things you can try next time you're feeling bored with your knitting!